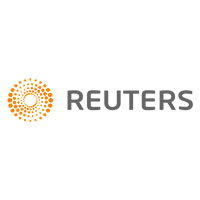 Jul 26 , 2017

New U.S. sanctions aimed at curbing North Korean's weapons programs, including measures aimed at Chinese financial institutions, can be expected "fairly soon,"

Jul 26 , 2017

The United States is making progress in talks with North Korean ally China on imposing new United Nations sanctions on Pyongyang over its latest missile test, b

Jul 25 , 2017

Two Chinese fighter jets intercepted a U.S. Navy surveillance plane over the East China Sea at the weekend, with one jet coming within about 300 feet (91 meters

Jul 24 , 2017

The International Monetary Fund kept its growth forecasts for the world economy unchanged for this year and next, although it revised up growth expectations for

Jul 21 , 2017

China officials have agreed to allow imports of U.S. rice for the first time ever, U.S. Department of Agriculture Secretary Sonny Perdue said on Thursday.The mo

Jul 21 , 2017

A secretive U.S. government panel has objected to at least nine acquisitions of U.S. companies by foreign buyers so far this year, people familiar with the matter said, a historically high number that bodes poorly for China's overseas buying spree.

Jul 20 , 2017

PetroChina is this week unloading the first Chinese purchase of crude oil from U.S. strategic petroleum reserves at a port in eastern China, according to shipping data and two industry sources.

Jul 19 , 2017

U.S. and Chinese officials will try to ease trade tensions and bridge differences on Wednesday in annual economic talks that trade experts say will likely yiel

Jul 18 , 2017

Home property prices in Beijing fell for the first time in more than two years in June, while Shanghai further declined and Shenzhen stalled, pointing to significant cooling in China's biggest real estate markets, official data showed.

Jul 17 , 2017

China's economy grew faster than expected in the second quarter as industrial output picked up and investment remained strong, though analysts expect growth to slow over the remainder of the year as policymakers seek to reduce financial risk.