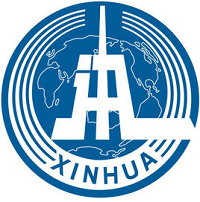 Jun 23 , 2017

China and the United States on Wednesday held a high-level dialogue on diplomatic and security issues, vowing to promote bilateral ties by broadening cooperation and managing differences.

May 26 , 2017

China is willing to work with the United States to realize balanced development of trade and investment, a research report by the Ministry of Commerce (MOC) said Thursday.

May 22 , 2017

The Democratic People's Republic of Korea (DPRK) Monday confirmed it test-fired another medium-range ballistic missile on Sunday.

Apr 24 , 2017

China's special envoy to Syria, Xie Xiaoyan, said on Sunday that the only way out for Syrians is through political settlement with peace negotiations.Speaking t

Apr 24 , 2017

Trump calls Xi to discuss North Korea and bilateral ties as a U.S aircraft carrier strike group headed for Korean waters.

Apr 20 , 2017

China says it is seriously concerned about the latest developments in the nuclear and missile programs of North Korea.

Apr 06 , 2017

Xi and Trump will set the tone for the future development of bilateral relations.

Mar 01 , 2017

Secretary of State Tillerson met with China's top diplomat Yang Jiechi on Tuesday and struck a tone of cooperation in bilateral ties.

Feb 28 , 2017

U.S. President Donald Trump on Monday met with visiting Chinese State Councilor Yang Jiechi at the White House, pledging to enhance bilateral high-level exchanges and cooperation in all areas.

Feb 22 , 2017

In a call with US Secretary of State Tillerson, Chinese State Councilor Yang Jiechi urges for pragmatic cooperation between the two countries.