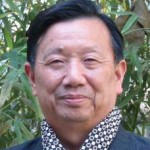 Yin Chengde
Research Fellow, China Foundation for Int'l Studies
Yin Chengde is a research fellow of China Foundation for International Studies.
Mar 27 , 2017

Most of Trump's rhetoric and new thinking about foreign relations have not materialized, and he basically has returned to the old track of conventional US diplomatic thinking. "Obsolete" NATO is once again the "unbreakable alliance", and his attitude toward China is also now in line with previous US policy.

Mar 14 , 2017

When Abe tries to contain China to relive the dream of the "great Japanese empire", he is running against the times. Peace, development and win-win cooperation are now the themes in East Asia and the world as a whole.

Feb 15 , 2017

During his time in office, President Trump will relax and possibly abolish sanctions against Russia and mend the relationship between the US and Russia considerably. But the sense that Russia is a major threat and strategic opponent of the US, which needs to be contained, enjoys bipartisan consensus and represents mainstream opinion in US society. Trump must develop relations with Russia slowly and can only go so far; otherwise, his position will become untenable.

Feb 13 , 2017

The new president's rhetoric on China doesn't reflect the realities of the beneficial relationship that has been cultivated for more than 40 years. A Trump shift to a practical policy on China, so as to maintain a steady growth momentum of Sino-US relations, would not only be a blessing to China and United States, but also a blessing to the world.

Jan 10 , 2017

Despite late sparks from US President-elect Trump, China's relations with the US, Russia, Europe, Latin America and its Asian neighbors all improved during the year, with promise for long-term stability.

Nov 28 , 2016

Trump is not ideologically driven and is less biased against China than Clinton, with business ties booming with Chinese partners. Without such ties, US domestic statistics suggest, the US economy would shrink by one-third and prices would go up by one-third — undermining US status as the heart of global financial system. This is a price that the US could ill-afford, and Trump is pretty strong on math.

Nov 15 , 2016

Alignment and bloc politics would lead to standoff and confrontation, and would be harmful to regional and global peace, while the non-alignment policy conforms to the trend of the times and the fundamental interests of China. Therefore, non-alignment is the natural and inevitable choice of the country. If the US seeks to cooperate with China and Russia, all parties would benefit.

Oct 19 , 2016

The confrontation regarding plans for the THAAD system might lead to unbearable consequences if the situation gets worse. The only reasonable course for Washington and Seoul is to abandon the deployment.

Sep 27 , 2016

In the face of risks and disagreements, the two sides should restart negotiations, and sincerely embark on the road of resolving both the unsettled state of war from the 1950s and the current stalemate over the THAAD deployment in South Korea.

Sep 13 , 2016

China plays a central role in driving global economic recovery and growth, and hosting the recent meetings showed the country's potential to lead with new ideas. With the progress of China's grand rejuvenation, China will be able to contribute more with Chinese wisdom, solutions and power to global economic development.