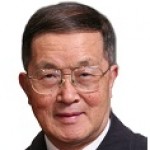 Yu Sui
Professor, China Center for Contemporary World Studies
Yu Sui is a professor at the China Center for Contemporary World Studies.
Jun 22 , 2017

On the evening of June 14, 2017, Foreign Minister Wang Yi attended upon invitation the reception of the Shanghai Cooperation Organization (SCO) Day held by SCO

May 02 , 2017

Despite China's best efforts as an intermediary, Pyongyang has obviously stood on the wrong side of history, against the will of the rest of the world by refusing peaceful engagement. But the six-party talks platform has not been built easily, and it remains the key to meaningful progress.

Apr 10 , 2017

Win-win cooperation is highly relevant in our times, as it is both practical and actionable, and it carries the moral appeal to rally support from people all around the world.

Feb 27 , 2017

While there are some variables in Trump diplomacy, variables do not necessarily equal uncertainties. Many of the forces affecting US diplomacy and global interactions are constant and predictable.

Jan 16 , 2017

Trump could improve trust between Washington and Moscow by persuading NATO to slow the pace of its expansion or withdrawing troops from the Russian border, but even Russia does not imagine the new US government will abandon NATO expansion in a hurry. Nor will Moscow embrace the US at the expense of its relationship with Beijing. China, meanwhile, will continue to pursue a new type of great-power relationship with the US while seeking to work more closely with Russia, and look for more areas where their interests converge.

Dec 07 , 2016

The relations among China, Russia and the US have direct and significant bearing on the global situation. In their own self-interest, the three countries should form a kind of synergy to promote the development of the global economy, cope with natural disasters, fight against terrorism, and forge and defend a just and rational international order.

Nov 11 , 2016

In order to run the country well, the ruling party must run itself well first, and power-for-money deals have become the biggest challenge for the CPC's anti-graft campaign. Inaction is dangerous; half-hearted action is of little help; only through sensible, responsible action can the party secure an invincible position.

Oct 31 , 2016

It will take time for Chinese authorities to practice effective administration of NGOs, and for overseas NGOs in China to practice self-discipline and accept supervision. But as long as both sides can proceed from goodwill, strengthen collaboration, and work to eliminate misunderstandings and prejudices, there will be mutually beneficial, win-win outcomes.

Sep 08 , 2016

China and Russia will conduct a joint naval exercise codenamed Joint Sea 2016 in the South China Sea from Sept 12 to 19.

Jul 25 , 2016

China's advocacy of win-win cooperation marks the extension of its development philosophy to the rest of the world. Returning good for good and making concerted efforts to overcome difficulties are the spiritual mainstays of win-win cooperation and the soul of the new type of international relationship.