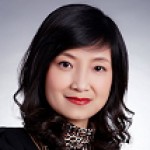 Zhang Monan
Researcher, China Int'l Economic Exchanges Center
Zhang Monan is a researcher at the China Center for International Economic Exchanges.
May 19 , 2017

Giving priority to important institutional innovations and rule-making will not only provide opportunities for promoting China's industrial capacity cooperation and manufacturing upgrading, but also promote a new round of prosperity-oriented growth for global trade and new globalization.

May 12 , 2017

Despite proposals to issue super-long government bonds and other ideas for controlling debt and the federal deficit, Congress and the president must bridge a lot of uncertainties to change the system dramatically.

May 04 , 2017

China-US economic and trade relations should look beyond the 100-day plan. It will mutually benefit China and the US to deepen economic, industrial and trade cooperation, and push for closer and deeper cooperation in the high-tech markets, while gradually eliminating investment barriers.

Mar 27 , 2017

If the US wants to control the global value chain again, it should further open its market and integrate into the global value chain, rather than rely on the "return home" and "America First" policies to pull the chain apart. Only by restructuring the global value chain and by allowing the free movement of production factors can the world create new trade.

Feb 15 , 2017

Trade protectionism won't bring new opportunities to the US, because the global markets have become highly intertwined and interdependent, and the new president's massive fiscal stimulus plan conflicts with contractionary monetary policy.

Feb 14 , 2017

The degree of monetary easing in the major economies is unprecedented and has nearly gone to the extreme, but risk preference and incremental capital gains are the key factors that determine capital flow. International policy coordination can prevent systemic risk from spreading in foreign exchange markets, credit markets and asset cost as well as cross-border capital flow.

Dec 20 , 2016

Shelving the TPP could create opportunity to accelerate the FTAAP, working in line with high-standard trade rules, committing to new international trade rules and basing the FTAAP on the next trade mode.

Oct 26 , 2016

China needs to continue improving the RMB's attraction as a financial transaction currency by marketizing the exchange rate and opening up the capital market. In the long-term, it means that the RMB internationalization will be more driven by being used in pricing and as reserve currency rather than by cross-border trade settlement.

Aug 24 , 2016

The tool of negative interest rates has not worked, but has spread to dangerous levels. If the current global crisis bailout methods are not fundamentally reformed, and the old policy options continue to be applied, the possibility of another global crisis in the future can not be ruled out.

Aug 08 , 2016

In order to enhance global trade and value creation, reducing trade friction-induced costs should be a top priority, which will contribute to elevating GVC cooperation in Asia and at large. Measures should be taken to lower the average tariff level by paring peak tariff, and encourage further trade liberalization.