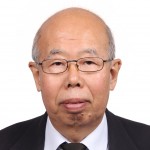 Chen Yonglong
Director of Center of American Studies, China Foundation for International Studies
Chen Yonglong is Director of Center of American Studies, China Foundation for International Studies.
Jun 23 , 2017

Traveling in each other's company and benefiting each other should be the form and path to effective China-U.S. cooperation, as building a community of shared future for all mankind requires partners with shared objectives instead of fellow travelers who meet by chance and lack mutual trust.

Apr 18 , 2017

Difficulties for the U.S. are not opportunities for China. The road to make America great again leads to Beijing; and for China to be strong and prosperous, effective cooperation from the American side is also indispensable.

Jan 12 , 2016

From the Iran nuclear deal to the climate agreement in Paris, a new level of cooperation between Beijing and Washington signals that the pragmatic relationship dating from the Nixon administration is not threatened by changes in international conditions. A consensus is taking shape among celebrities, ordinary citizens, leaders and strategists in both countries that China and the US should not change their course of engagement and cooperation.

Dec 22 , 2015

The negotiations were tiresome, the jostling was tough and complicated. To save the common homeland of mankind, to guarantee the sustainable development of all countries, the conclusion of the Paris Agreement gives hope and expectation that we can overcome all sorts of difficulties, and we have the wisdom and courage to do so.

Nov 09 , 2015

The free-trade deal seems more firmly rooted in politics than economics, lacking both fairness and transparency, and that doesn't bode well for a harmonious world order.

Apr 16 , 2015

Many Western countries, the World Bank and other multilateral institutions are embracing China's proposed Asian Infrastructure Investment Bank. Their analysis concludes that the bank is a strategic asset for themselves as well as Asia, and the US could benefit from the same approach.

Jan 07 , 2015

Chen Yonglong explains the six "normal" states of interaction that will define the China-U.S. relationship: in redefining shared global power; in how leaders conduct dialogue; in economics; in strategic contention of hegemony and ideology; in their efforts to control dispute; and finally in their cycles of balance and rebalance.

Jun 06 , 2014

Chen Yonglong warns that the United States' obsession with Cold War power-play scenarios could lead to a dangerous backlash by Russia, China and other regional powers as Beijing and Moscow enter a new strategic partnership.

Dec 16 , 2013

On December 16 (Dec 15 US time), 1978, China and the United States simultaneously announced that they would formally establish diplomatic relations on January 1, 1979. Amazing changes have taken place in the past 35 years. Where will the Sino-US relationship head to in the next 35 year? That is a question people of both countries and the world hope to find a satisfactory answer to, writes Chen Yonglong.

Jul 24 , 2013

The US-China relationship is one of great complexity. While both parties share many points of disagreement, they also share many common goals and ideas. These commonalities will be the cornerstone for the continued formation of a new great power relationship, a relationship, which will be used as an example for future generations.