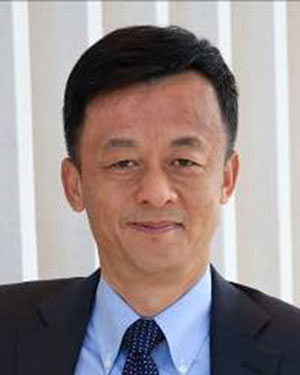 Jerry Liu is the President of Cargill China since June 2018 and Managing Director of Cargill Starches, Sweeteners and Texturizer (CSST) since 2016.
Jerry joined Cargill in 2000 as an analyst in Strategy and Business Development (SBD) based in Minneapolis. In addition to various SBD projects, he also played an instrumental role in strengthening ties between Cargill leadership and China stakeholders.
In January 2005, Jerry returned to China and moved to Songyuan in Northeast China to assume the position of General Manager of Cargill Biochem Co.Ltd, the largest asset of Starches and Sweeteners China. In February 2011, Jerry Liu was promoted to BU Leader of Cargill Starches & Sweeteners China.
Since 2016, Jerry has served as the Managing Director for Cargill Starch Sweetener & Texturizing Solutions China. In June 2018, Jerry became the country representative for China and add the title of president of Cargill China to his responsibilities.
Jerry received his MBA from the Wharton School at the University of Pennsylvania in 2000, and earned his bachelor's degree in economics from the Nankai University in Tianjin, China in 1991.
Jerry lives in Shanghai with his wife and son. He enjoys hiking, skiing and plays soccer every week.
刘军先生现任嘉吉中国区总裁以及嘉吉中国淀粉、淀粉糖及增稠稳定事业部总裁。
刘军于2000年加入嘉吉公司, 担任战略发展部门分析师,常驻在位于明尼阿波利斯的嘉吉总部。在参与多个战略发展项目的同时,他还帮助促进嘉吉领导层与中国有关各方的联系。
2005年1月,刘军回到中国松原,被任命为嘉吉生化有限公司总经理。2011年2月,他就任嘉吉中国淀粉及淀粉糖事业部总裁一职。
2016年,刘军开始担任嘉吉中国淀粉、淀粉糖及增稠稳定事业部总裁。2018年6月,刘军就任嘉吉中国区总裁一职,成为嘉吉在中国的首席代表。
刘军于1991年获得天津南开大学经济学学士学位,并于2000年获得美国宾夕法尼亚大学沃顿商学院工商管理硕士学位。
刘军与妻儿一起居住在上海。他的个人爱好包括远足、滑雪与足球运动。