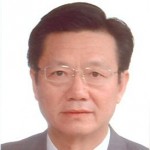 Wu Zhenglong
Research Fellow, China Foundation for Int'l Studies
Wu Zhenglong is a senior research fellow at the China Foundation for International Studies.
Apr 27 , 2017

The US policy of "maximum pressure" without seeking regime change gives both sides more room to negotiate, but China's "dual-track approach" still offers more hope for a win-win resolution.

Apr 18 , 2017

Now that there is a new roadmap for China-US relations, the leading role of the two heads of state has been established, and a new dialogue framework is in place, China-US relations can overcome future difficulties and progress on a track to reach new heights.

Mar 07 , 2017

The Trump administration has been surprisingly brusque with demands that NATO allies meet their financial defense targets quickly. However, the US push for more military spending by European allies is less about European security than about freeing up more of Washington's own resources to deal with issues in Asia.

Jan 20 , 2017

It is foreseeable that the "America first" policy will undermine the present global economic and geopolitical patterns, bringing uncertainty to the world. But so long as both sides give up the mentality of zero-sum rivalry and persist in cooperation, the Sino-US relationship will come through the current period of uncertainty and maintain the momentum of steady and healthy development.

Dec 14 , 2016

The loss of momentum for the Trans-Pacific Partners agreement has diminished the US' standing as a global power, and taken the wind out of the sails of President Obama's Pivot to Asia strategy. The result is a brighter prospect for a more regional partnership and China's push to establish a Free Trade Area of the Asia-Pacific (FTAAP).

Oct 24 , 2016

Despite the current rash of nationalism and protectionism around the world, there is every reason to believe that the next high tide of globalization – thanks to the joint efforts of the international community – will bring greater and more inclusive fortune and felicity to humankind.

Sep 20 , 2016

The TPP is an important piece of Obama's strategy of rebalancing to the Asia-Pacific region, and also one of the most important political legacies he's tried to build before leaving the White House. Any delay in approving the TPP will deal a heavy blow to the US rebalance to the Asia-Pacific region, but faced with the political reality of the US elections, a rethink will be in order.

Aug 16 , 2016

Despite challenging times, by embracing innovation the Hangzhou G20 Summit will help bring about sustainable, strong and balanced global growth and chart a new direction for world economic development, namely, towards an innovative, invigorated, interconnected and inclusive world economy.

Jun 21 , 2016

Over three administrations by both the Democratic and Republican parties, the S&ED has helped China and the US to pursue a new model of major-country relationship, and its effectiveness should be cherished by both sides. After the presidential elections this year, it will be critically important to guarantee a smooth development of China-US relations.

May 05 , 2016

To advance its rebalancing strategy, the U.S. will continue to meddle in the South China Sea issue, using its political, diplomatic, public opinion and even military tools to challenge China's territorial sovereignty and maritime rights and interests to build obstacles to China's development. But it will limit the scale and intensity of such actions to avoid upsetting well-established cooperation between the two countries on critical issues.