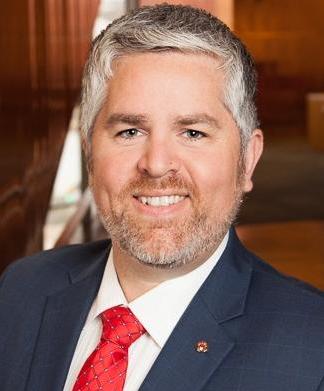 Jimmy Flannigan -- Council Member, City of Austin, Texas, USA
Council Member Jimmy Flannigan was elected to serve the people of Austin City Council District 6 in 2016. As a small business owner and community advocate living in far NW Austin since his college days, he brings a unique perspective to representing the geographically largest and farthest district from City Hall.
Currently, Flannigan serves on a number of boards with regional focus, including the Capital Area Metropolitan Planning Organization (CAMPO) Transportation Policy Board, and as Chair of the Capital Area Council of Governments (CAPCOG) Economic Development District Board, among other appointments.
Prior to his work on council, he served as president of the Austin Gay and Lesbian Chamber of Commerce and as regional chair of the national gay chamber. Upon moving to Austin to attend the University of Texas, he launched a small web development firm, Site Street, building websites for student organizations.
Council Member Flannigan is proud to represent far NW Austin regarding issues which affect not only downtown, but impact District 6 and its many constituents who live, work, and play in the greatest city in Texas.
吉米·弗蘭尼根 —— 美國德克薩斯州奧斯汀市議員
吉米·弗蘭尼根市議員於2016年在德克薩斯州奧斯汀市第六選區當選為市議員。作為一名小企業主和自大學時代起就生活在偏遠西北部奧斯汀的社區擁護者,弗蘭尼根給代表這個地理面積最大、距離市政廳最遠的選區帶來了獨特視角。
目前,弗蘭尼根是多個關注地區議題委員會的成員,包括首府地區都市設計組織交通政策委員會(Capital Area Metropolitan Planning Organization Transportation Policy Board),他同時還是首府地區政府理事會經濟發展區委員會主席(Capital Area Council of Governments Economic Development District Board)。
在當選市議員之前,弗蘭尼根曾出任奧斯汀男女同性戀商會主席(Austin Gay and Lesbian Chamber of Commerce),以及全國男同性戀會議地區主席(regional chair of the national gay chamber)。在來到奧斯汀進入德克薩斯大學學習後,他成立了一個名為Site Street的網絡發展公司,為學生組織設計網站。
弗蘭尼根市議員對於能夠代表偏遠西北部奧斯汀感到自豪,他關注的議題不僅會對市中心產生影響,還會對第六選區以及那些在奧斯汀這個德州最美好城市生活、工作、遊玩的無數選民產生影響。