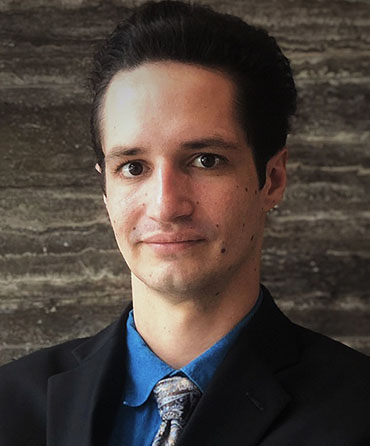 Robbin Cole Goodman -- Director of Business Programs and Corporate Affairs, George H. W. Bush Foundation for U.S.-China Relations
Mr. Goodman is an inaugural team member of the George H. W. Bush Foundation for U.S.-China Relations, where he serves as the director of business programs and corporate affairs, leading the Bush China Foundation's work as a national-level resource for businesses and communities who want to realize opportunities in the United States and China through increased business, trade, and investment. He regularly engages with state and local officials, businesses, investors, and economic development organizations to provide a deeper understanding of the U.S. and Chinese polity, economy, and market and to connect businesses and investors in both the United States and China in order to maximize the economic potential of the bilateral relationship.
In his previous capacity as program manager for business, trade and investment at The University of Texas at Austin China Public Policy Center, Mr. Goodman served as a key connector for businesses in Texas and throughout the heartland of the United States to resources and opportunities in greater China. From energy companies in Corpus Christi to high-tech firms in Austin to agricultural producers across the U.S. heartland, Mr. Goodman provided guidance and assistance to a wide-range of businesses, investors and local community leaders in optimizing their business, trade and investment relationships with China.
Mr. Goodman was previously responsible for general business administration and public relations at China's largest greenfield investment in the United States, TEDA TPCO America Corporation, a $1.2 billion dollar investment in Corpus Christi, Texas and has spent significant time studying and conducting research in China, including co-authoring and publishing academic papers in geosciences and environmental management, with researchers from the China University of Geoscience and Tianjin Normal University.
Mr. Goodman is certified at the superior level in Chinese from the University of Mississippi - Chinese Language Flagship and holds a bachelor's degree in economics and master's in business administration from Texas A&M University-Corpus Christi. He is a current board member for the World Affair's Council of South Texas.
羅賓·科爾·古德曼 —— 喬治布殊美中關係基金會商業項目和企業事務主任
古德曼先生是喬治布殊美中關係基金會創始團隊成員之一,在基金會擔任商業項目和企業事務主任,帶領基金會為那些想通過更密切的商業、貿易和投資往來在美國和中國實現機遇的企業和社區提供國家級資源。他定期與州和地方官員、商界人士、投資者和經濟發展機構接觸,為他們提供對於美中政體、經濟和市場更深入的了解,同時為美中兩國商界和投資人士牽線搭橋,以實現美中雙邊關係經濟潛力最大化。
此前,古德曼先生曾在德克薩斯大學奧斯汀分校中國公共政策中心擔任商業、貿易和投資項目經理,他負責幫助德州和整個美國中心地帶的商界人士接觸大中華地區的資源與機會。從科鉑斯克里斯蒂的能源公司到奧斯汀的高科技企業再到整個美國中心地帶的農產品生產者,古德曼先生給廣大商界人士、投資者和地方社區領導提供指導,幫助他們優化與中國的商業、貿易和投資關係。
古德曼先生曾在中國對美國最大的綠地投資項目TEDA TPCO America Corporation負責行政事務和公共關係,這是一個位於德州科鉑斯克里斯蒂高達12億美元的投資項目。他還曾在中國長期學習並進行研究,包括與來自中國地質大學和天津師範大學的研究者合作撰寫並發表關於地球科學和環境管理的學術論文。
古德曼先生擁有密西西比大學中文旗艦項目頒發的高級中文證書,他在德克薩斯農機大學科鉑斯克里斯蒂分校獲得了經濟學學士學位和工商管理碩士學位。目前,他是南德克薩斯世界事務理事會(World Affair』s Council of South Texas)董事會成員。