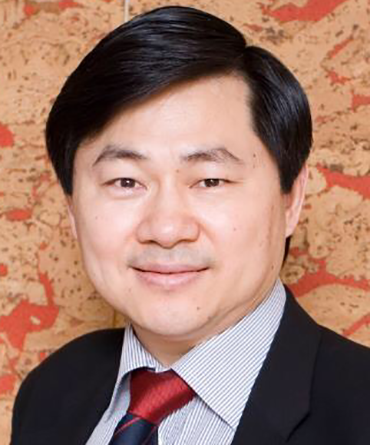 Huiyao WANG -- President of Center for China and Globalization, Counselor, China State Council
Dr. Huiyao (Henry) WANG is the Founder and President of Center for China and Globalization (CCG), the leading Chinese think tank that ranked among the top 100 think tanks in the word with over 100 researchers and staff. Chinese Premier Li Keqiang appointed Dr. Wang as a Counselor of China State Council. Dr.Wang is also Vice Chairman of China Association for International Economic Cooperation Association of the Ministry of Commerce and Chairman of China global Talent Society under Ministry of Human Resources and Social Security. In addition, he is the Dean of Institute of Development Studies of China Southwestern University of Finance and Economics. He is also a Vice Chairman of China Western (Overseas) Returned Scholars Association.
Dr. Wang is a steering committee member of Paris Peace Forum initiated by French President Macron. He also sits on the Migration Advisory Board of International Organization of Migration (IOM) of United Nation. He is a member of Yale University Asia Development Advisory Council and a member of Duke Kunshan University Advisory Council. In addition, he is a Steering Committee Member of Global Competent Council of Tsinghua University.
Dr. Wang served as an official with Chinese Ministry of Foreign Economic Relations and Trade in charge of Chinese companies going global. He had also worked as Managing Director for Asia at SNC-Lavalin in Montreal and also served as Chief Trade Representative of Canada Quebec Government office in Hong Kong and greater China.
Dr. Wang pursued his PhD studies in International business at University of Western Ontario and University of Manchester. He was a Senior Fellow at Harvard Kennedy School and a Visiting Fellow at Brookings Institution. He has authored and edited over 70 books in both Chinese and English on global trade, global governance, global migration, China outbound and inbound investment, Chinese Diaspora and talent development.
王輝耀 —— 全球化智庫理事長,國務院參事
博士,教授,博導,全球化智庫(CCG)理事長,國務院參事,中國歐美同學會副會長,商務部中國國際經濟合作學會副會長,人社部中國人才研究會副會長,西南財經大學發展研究院院長,中國僑聯特聘專家委員會副主任,北京市政協委員。
目前擔任聯合國國際移民組織(IOM)顧問,國際大都會(International Metropolis)國際執委會執委,杜克-崑山大學顧問委員會成員,耶魯大學亞洲顧問委員會成員,加拿大毅偉(Ivey)商學院亞洲顧問委員會成員,清華大學全球勝任力委員會顧問,巴黎和平論壇指導委員會成員等。
歷任中國經貿部國際經濟合作司官員,加拿大SNC-Lavalin公司董事經理,加拿大魁北克政府駐香港和大中華地區首席經濟代表等。在加拿大西安大略大學和英國曼切斯特大學攻讀博士研究生,獲國際管理博士(PhD)學位,曾任哈佛大學肯尼迪學院高級研究員和美國布魯金斯學會客座研究員, 還兼任北京大學、清華大學和西安大略大學等多家大學客座教授等職務。
在全球治理,企業國際化,跨國投資,人才發展,中美關係,華人華僑和中國海歸創新創業和智庫等領域有豐富的研究,撰寫和主編了中英文著作70餘部。