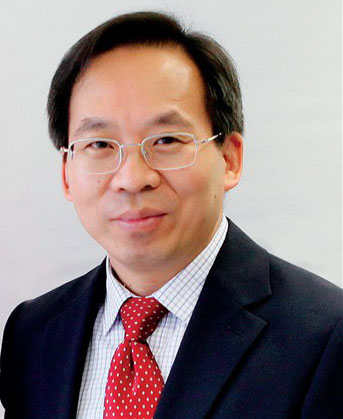 Liu Shangxi -- President of Chinese Academy of Financial Sciences

Mr. Liu Shangxi currently serves as the CPC Party Secretary and President of Chinese Academy of Financial Sciences,and is a PhD.in Economics, a researcher and a Ph.D. Supervisor. Mr. Liu is member of the 13th CPPCC National Committee, State-Council Allowance Obtained Expert, national expert of "New Century Talents Project", National Cultural Eminent Master, Talent for "Four Batches Projects", Talent of the "National High-level Talents Special Support Program", member of College Philosophy and Social Sciences (Marxism Project) Expert Committee. Mr. Liu has been appointed to participate in numerous forums, seminars and conferences hosted by the state leaders, the State Council, the National People's Congress and the CPPCC National Committee
Mr. Liu has innovative exploration and research in income distribution, public risk, financial risk, public finance, macroeconomics and public governance. His works include but not limited to: "The Theory on Public Risk","The Circulation Theory on Income Allocation",etc.
劉尚希 —— 中國財政科學研究院黨委書記兼院長
劉尚希先生是中國財政科學研究院黨委書記兼院長,經濟學博士,研究員、博士生導師。第十三屆全國政協委員,國務院政府特殊津貼專家、國家「百千萬人才工程」國家級專家,國家文化名家暨「四個一批」人才、國家「萬人計劃」領軍人才,高校哲學社會科學(馬工程)專家委員會委員。曾多次受邀參加中央領導同志主持的包括國務院、全國人大、全國政協的座談會、研討會和專題學習會等。
對收入分配、公共風險、財政風險、公共財政、宏觀經濟、公共治理等問題有創新性的探索成果,撰寫了多部著作及學術論文,代表作有《公共風險論》《收入分配循環論》等。