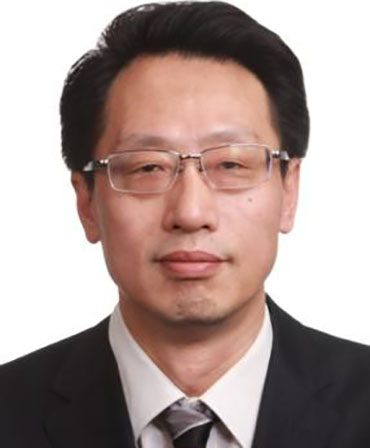 Wang Changlin -- Executive Vice President of Chinese Academy of Macroeconomic Research
Wang Changlin, research fellow, Executive Vice President of Chinese Academy of Macroeconomic Research (Academy of Macroeconomic Research, National Development and Reform Commission), Vice Chairman of China Hi-tech Industry Development Promotion Association, Doctoral supervisor of Chinese academy of social sciences graduate school.
Main research areas are macroeconomics, industrial economy, innovation strategy and policy, etc. In recent years, Professor Wang Changlin has successively be in charge of over 30 major research projects entrusted by related governmental agencies, participated in drafting several vital documents. Prof. Wang has published more than 60 articles in journals and newspapers, like Macroeconomics, Economic Daily, Guangming Daily, etc. His publications also include books, like Development Strategy and Policy for High-tech Industry, Improvement of Key competitiveness of High-tech Industry, Research Report on Industrial Development in China, Innovation Capability of Industrial Technology in China, China's Innovation System in the 21st Century, Knowledge Economy and Economic Development in China, Science Technology and Economic Development, Policies for Technological Innovation in China since the 1980s, etc. Prof. Wang has been awarded Second Prize of Outstanding Works at provincial/ministerial level for 4 times, and his research results have been approved by central leaders for many times.
王昌林,研究員,現任中國宏觀經濟研究院常務副院長
王昌林,研究員,現任中國宏觀經濟研究院(國家發展改革委宏觀經濟研究院)常務副院長,兼任中國高技術產業發展促進會副理事長、中國社會科學院研究生院博士生導師。
主要從事宏觀經濟、產業經濟、創新戰略與政策等領域研究。近年來先後主持了國家有關部門委託的30多項重大課題研究,參與了多項重要文件的起草工作。在《宏觀經濟研究》、《經濟日報》、《光明日報》等報刊雜誌發表文章60多篇,著有《高技術產業發展戰略與政策研究》、《提升高技術產業核心競爭力》等,合著有《中國產業發展研究報告》等書籍。獲省部級優秀成果二等獎4項,研究成果多次獲得中央領導的批示與肯定。