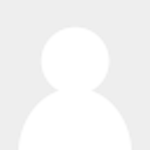 Xu Mingqi
Deputy Director, Shanghai Academy of Social Sciences
Xu Mingqi is Senior research fellow and Deputy Director of Institute of World Economy at Shanghai Academy of Social Sciences.
Apr 28, 2012

During the BRICS Summit in New Delhi on April 8 2012, the leaders of the five developing countries agreed to "enhance intra-BRICS trade" and agreed on an acco

Apr 04, 2012

The Chinese economy continues to be a hot topic in international media forums as its export growth rate starts to decline due to the dark economic clouds hangin

Dec 12, 2011

The Italian sovereign debt market has been severely shocked by sell-offs in recent weeks as the yield for 10-year government bonds rose to 7%, a figure consider

Oct 04, 2011

Most Chinese people believe the United States of America is still the strongest country in the world but because it is sliding from its peak they no longer envy

Mar 14, 2011

The 12th Five Year Plan has rightly focused on transformation of China's mode of economic development as top priority in the years ahead. However, without further reform of the economic system and government dependence on particular industries and interest groups, it will be very difficult to swing the focus to innovation and insure the long run of sustainable economic development.