Both Sides of the Story
China is often blamed for its trade imbalance with the US. But what's the other side of the story?
Click on a card to find out.
The annual
US-China trade
deficit amounts
to $367.4 billion.
Statistics used to measure trade flow usually pin the entire trade value of a product to the last place it was exported from, even if its components come from other countries.
more>>
America doesn't benefit much from exchanges with China.
The US runs a large trade surplus with China in services. Although small compared to the trade deficit in goods, this surplus is rapidly growing, increasing from an annual average of less than $2 billion from 2000-2008 to $37.4 billion in 2016.
more>>
Most Americans don't benefit from trade with China.
Chinese products lower prices for US consumers by 1-1.5%. The benefits from Chinese trade allowed the average American household to save $850 in 2015, when median household income was $56,500.
more>>
The US-China trade imbalance is deliberately caused by the Chinese.
The US-China trade imbalance is not deliberately caused by the Chinese. It's due to divisions in the global value chain and structural differences between the industries in the two countries.
more>>
China is a currency manipulator that actively devalues the yuan to boost its own exports.
In the past year, if there was any manipulation of the yuan by China, it was to prevent it from devaluing against the US dollar – the opposite of what it would need to do to boost its exports.
more>>
Help President Trump Decide
Some quarters in America have urged US President Donald Trump to engage in a trade war with China. Others have counseled him to work with China to reduce the trade imbalance. Which way should President Trump decide?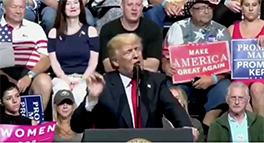 ● After the Section 301 investigation by US Trade Representative Robert Lighthizer, the US could decide to take protectionist measures against China. Tariffs could be imposed against Chinese goods and services, even perhaps the 45% tariff Trump proposed on the campaign trail.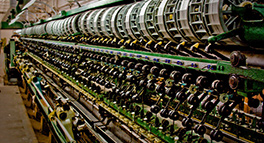 ● Chinese imports to the US would decrease, and many jobs in China will be lost.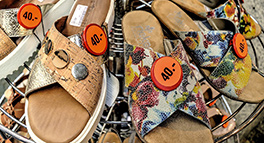 ● However, because of how much higher wages are in America, it's unlikely this will result in many new US jobs. Instead, Americans will have to import goods from other countries, like Mexico and Indonesia.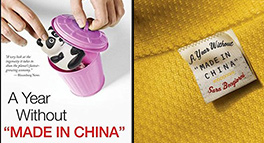 ● Because Chinese goods are usually cheaper, however, buying goods from other countries will likely cost ordinary American consumers more. In the book, A Year Without "Made in China," an American family vowed not to buy any made-in-China products for a year, but they found it increasingly difficult to meet basic living expenses.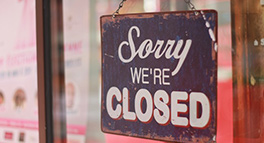 ● China will retaliate by imposing tariffs on American goods and services, resulting in a loss of many American jobs, particularly in services.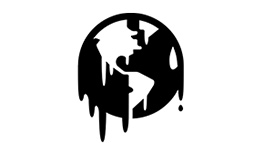 ● Relations between both countries will suffer considerably, making it much harder for them to work together on issues of common concern like regional security and climate change.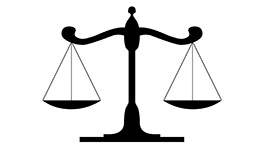 ● The US could decide to work with China to reduce the trade imbalance, something the latter has said it's open to doing.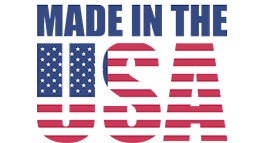 ● China could be persuaded to increase imports from the US.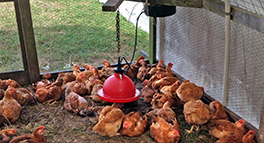 ● Because China has a lot less arable land compared to the size of its population, it makes sense for it to import more agricultural produce from the US, including rice, chicken, and beef.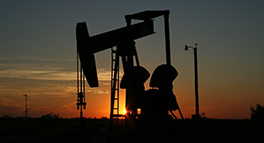 ● Since the US is now a net exporter of oil, China could import more of its oil from America, instead of from, say, Saudi Arabia.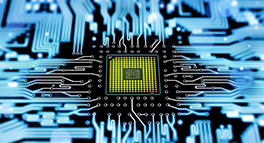 ● There is a great demand in China for high-tech American products. However, the US has export restrictions on some high-tech products to China. For example, China imported $227 billion worth of semi-conductor chips from around the world in 2016, but only 4% came from the US because of US export barriers. If the US were to liberalize export controls on China to the level of control applied to Brazil, the trade deficit could drop by as much as 24%. Easing such restrictions would also result in growth in high-skilled jobs in America.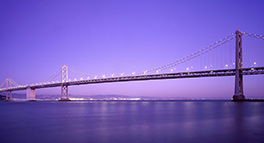 ● President Trump has pledged to increase spending on American infrastructure, but has limited funds to use for that purpose. A possible source of these funds is China. Chinese national savings exceed 40% of GDP each year.The US could be a major investment destination. Whilst there are legitimate national security concerns about foreigners owning US infrastructure, the fact is that this infrastructure is located in the US, and its government could always intervene if national security is threatened.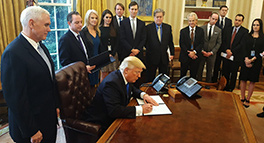 ● To this secure infrastructure investment, the US and China could even sign a bilateral investment treaty, including provisions for any possible disputes.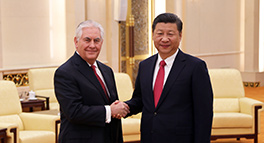 ● Relations between both countries will improve, making it much easier to work together on global problems.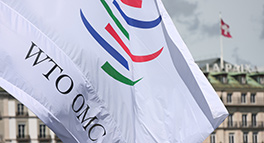 ● The US could take any unresolved disputes with China to the WTO Dispute Settlement body. This body could punish China for any practices that violate its treaty obligations. China would have to abide by its rulings or risk its trade privileges.