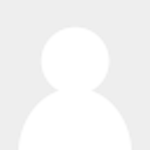 Adam Segal
Senior Fellow, China Studies at the Council on Foreign Relations
Feb 20, 2013

Adam Segal looks at the evidence from the hacking scandal that has rocked the US media world. He writes that the evidence that the hackers are China-based in all of these cases is suggestive, but not conclusive.

May 26, 2011

A week after the United States released its International Strategy for Cyberspace, it is possible to gauge some Chinese responses. Not surprisingly, there was a

Mar 30, 2011

China, in an ongoing bid to be more transparent about its military modernization, released the 2010 defense white paper, China's National Defense in 2010, this week. The overall picture painted is of Beijing operating in an increasingly complicated security environment.