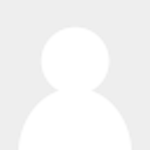 Nov 27, 2013

The Chinese Ministry of National Defense issued a statement on Saturday on establishing the East China Sea Air Defense Identification Zone (ADIZ). This new action complies with China's laws and has precedents to follow in the international community, writes Luo Yuan.

Mar 29, 2012

Each year when China's top legislature and advisory body meet in their annual sessions in Beijing, China's military spending will never be missed by the Weste

May 01, 2011

In the White Paper on China's National Defense 2010, China unequivocally pushes for the building of a mutual trust mechanism that features equality and co-ordination, mutual benefit and effectiveness. Its publication demonstrates China's focus on strengthening international arms knowledge and exchange but also reflects the military's self-confidence in its own modernization.