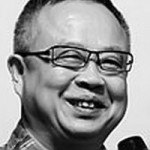 Tong Zhiwei
Professor, East China University of Political Science and Law
Tong Zhiwei is a professor of constitutional studies at the East China University of Political Science and Law.
Aug 28, 2014

The downfall of Zhou Yongkang and Xu Caihou is of great practical significance, as it sets a new milestone in China's deepening anti-graft campaign and clears way for the rule of law, writes Tong Zhiwei.

Mar 17, 2014

China should foster a stable system that encourages citizens to use their right to expose corruption, expand freedom of speech, and allow the media to expose officials' corrupt behavior, writes Tong Zhiwei.

Sep 04, 2013

The recent five-day trial of Bo Xilai has impressed the public for its fairness and transparency, Pro.Tong Zhiwei calls for China to take the opportunity to institutionalize the practices of public trial of cases and sublimate them into a rule governing the hearing of all cases by courts at all levels.

Feb 05, 2013

Chinese citizens' desire for better protection of their fundamental rights is stronger than ever. We must abandon the reeducation system to fulfill the pledges of Constitution, respect and protect human rights, and ensure individual freedoms.

Apr 25, 2012

China's all-round reform, especially its political one, has long suffered from interference and obstruction from the extreme left. Dealing with Bo Xilai's serious disciplinary violation and the related Chongqing cases with a strong rule of law will help remove obstacles posed by the extreme left in China's road to reform, thereby initiating political reform including change to the judicial system.