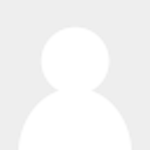 Zhao Xiaozhuo
Deputy director, PLA Academy of Military Science
Senior Colonel Zhao Xiaozhuo is deputy director of the Center on China-US Defense Relations, Academy of Military Science, PLA, China.
Apr 07, 2014

Against the background of building a new type of great power relationship, Secretary Chuck Hagel's visit to China will push the China-US military relationship to a higher level, writes Zhao Xiaozhuo.

Mar 07, 2013

China's increased defense budget, Zhao Xiaozhuo writes that China's national strategy will continue to be peaceful development and its defense policy is defensive in nature.

Sep 27, 2012

The US views China as a key to developing a peaceful, prosperous, and secure Asia-Pacific in the 21st century, therefore, building a healthy, stable, reliable, and continuous military-to-military relationship with China is of great significance.

Sep 01, 2012

Considering the dominant position that the US alliance system has enjoyed in regional Asian security affairs, Asia-Pacific division can be expected, which will be a disaster not only for China, but also for the US, its regional allies and the world as a whole.

Aug 20, 2012

Conflicting signals sent by the US regarding the South China Sea territorial disputes have served to heighten distrust between the US and China ahead of Defense Secretary Panetta's upcoming visit to China. Although unlikely to produce concrete results, these high level visits serve to clarify intentions and alleviate strategic distrust between China and the US.