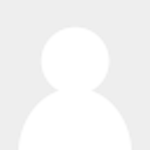 Chen Xulong
Director, China Institute of Int'l Studies
Chen Xulong is Director of the Department for International and Strategic Studies at China Institute of International Studies.
Nov 09, 2013

Xi Jinping has launched a new era of periphery diplomacy and will make for better political and economic relations with neighboring countries, closer security cooperation and stronger people-to-people contact.

Oct 15, 2012

China's mission is for peaceful development towards a harmonious world. This cannot be accomplished without healthy and stable relations between major countries, especially between China and the US.