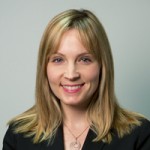 Melanie Hart
Director, Center for American Progress
Melanie Hart is Director for China Energy and Climate Policy at the Center for American Progress.
Jul 09, 2014

Whenever U.S. and Chinese government officials meet to discuss opportunities for cooperation on energy and climate change, those discussions often boil down to questions about timing, at least from the U.S. perspective.

Nov 16, 2012

To keep the country growing and provide the lifestyle benefits their citizens are asking for, China's new leaders must shift the economy toward a new growth model and also get serious about cracking down on pollution.