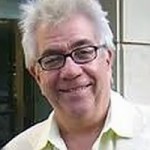 Tom Plate
Distinguished Scholar, Loyola Marymount University
Tom Plate is Loyola Marymount University's Distinguished Scholar of Asian and Pacific Studies. The veteran U.S. journalist and columnist is the author of many books on Asia, including the well-received 'Giants of Asia' series.
Dec 16, 2013

U.S. Journalist Tom Plate discusses China's need for patience in an excerpt from his new book "In the Middle of the Future."

Oct 02, 2013

With the crisis in Syria at the forefront of the 68th Session of the UN General Assembly, Tom Plate argues that China's role in Turtle Bay will be far less predictable than the past.

Dec 27, 2012

United Nations Secretary General Ban Ki-moon talks about China, its key role at the UN and it future role on the world stage with U.S. journalist and university professor Tom Plate.