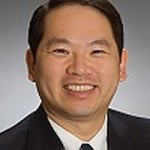 Michael Justin Lee
Lecturer, University of Maryland
Michael Justin Lee, lecturer in the University of Maryland's Department of Finance and Center for East Asian Studies, is the author of McGraw-Hill's "The Chinese Way to Wealth and Prosperity" and Chief Snark at www.CapitalistSnark.com. His email is leem@umd.edu.
Mar 04, 2014

Recent fluctuations in the Chinese yuan have given way to far-flung fears that the Chinese economy is faltering. However, Michael Justin Lee explains that the yuan's fall against the U.S. Dollar was engineered by the People's Bank of China and was necessary to reduce hot money the Chinese economy slows.

Feb 14, 2014

Following concerns voiced at the World Economic Forum in Davos about China's burgeoning shadow banking system, Michael Justin Lee examines the role of financial entities that don't fall under direct bank regulation within market economies and argues that fears of China's economic downfall are overblown.

Jan 10, 2014

While much of the world has focused on the US Federal Reserve's phasing out of quantitative easing, more significant economic news came out of China's interbank market. As Michael Justin Lee explains, China's year-end liquidity squeeze has implications for the global economy and deserves more attention.

Oct 25, 2013

While North Korea has traditionally been a thorn in America's side, Michael Justin Lee posits that reports Kim Jong-un has resumed the country's nuclear development program could provide a rare opportunity to boost military-to-military relations between the United States and China, the DPRK's long-time ally.

Sep 24, 2013

On July 18, 2013, Detroit became the largest United States city to file for bankruptcy. Following news of the Motor City's financial problems, Michael Justin Lee offers a Chinese model to help resurrect the once bustling manufacturing center.

Jul 27, 2013

Addressing a number of articles highlighting China's future economic risks, Michael Justin Lee describes calls for economic reforms as merely stating the obvious. Instead of continued reforms to the financial markets, increasing consumer demand could provide stability for China's economy.

Jun 21, 2013

Income disparity in China is among one of the many issues that could have been addressed at Sunnylands. However, as Michael Justin Lee points out, symbolism overshadowed substance at the first meeting of Presidents Xi and Obama.

May 25, 2013

The recent publication of Visa's International Financial Literacy Barometer has sparked interest in the United States' mature financial sector and China's still-developing financial markets. Noting the low ranking of China and Hong Kong, Michael Justin Lee explains that being financially literate will not only help Asia's young finance sector boon, but will also improve the world's future economic outlook.

Jan 22, 2013

As masters of the universe prepare to meet in Davos, Switzerland for the 11th annual World Economic Forum, pessimism must not characterize perceptions of China.