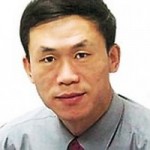 Ren Xiao
Professor, Fudan University
Ren Xiao is Professor and Director of the Center for the Study of Chinese Foreign Policy, Fudan University, Shanghai.
Jun 06, 2013

As Presidents Obama and Xi prepare for their upcoming meeting in California, Ren Xiao asks whether North Korea is an asset for China or a liability and claims that this continues to pose a fundamental question for Beijing.

Feb 01, 2013

Japan must finally admit that the Diaoyu/Senkaku Islands are disputed, says Ren Xiao. Washington has a responsibility to urge Tokyo to do so. Only on that basis can the two sides try to soften the tension and prevent from any military conflict.