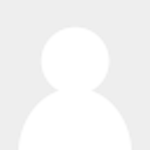 Qi Jingmei
Researcher, State Information Center
Qi Jingmei is a researcher at the department of economic forecasting at the State Information Center.
Jul 25, 2014

Qi Jingmei reports that China's economy is expected to continue grow in the second half of the year, possibility reaching the full year GDP target of 7.5%. Jingmei remarks on the "favorable factors" of economic growth- citing global economic recovery and central government policies, as two ways to stabilize and promote Chinese economy.

Jul 30, 2013

Responding to concerns that China's economic growth continues to decline, Qi Jingmei lays out why China's economic performance succeeded in the first half of 2013 and what must be done to see steady growth in the second half of 2013.

Mar 08, 2013

Thanks to the central government's stabilization policies, Chinese enterprises have accelerated production to make up the inventory rather than slowing down production to digest the inventory. The macroeconomic operation will continue the rising trend and China's GDP growth in 2013 may be faster than 2012.