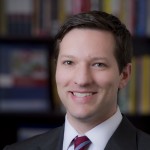 Ely Ratner
Research Fellow, Center for a New American Security
Ely Ratner is a fellow in the Asia-Pacific security program at the Center for a New American Security. He served on the China desk at the U.S. State Department from 2011 to 2012.
Apr 24, 2013

Why are Chinese leaders so paranoid about the United States? Ely Ratner attempts to answer this question and explains how the modernization of the People's Liberation Army and changes to China's national security environment will impact future relations with the US.

Mar 23, 2013

With the departure of Hillary Clinton as Secretary of State, the future of the United States' "pivot" to Asia has been called into question. While initial perceptions of Secretary Kerry's priorities led some to worry that a policy shift might ensue, Dr. Ely Ratner argues that the Obama Administration remains deeply committed to the Asia rebalancing.