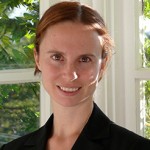 Elizabeth Muller
Executive Director, Berkeley Earth
Elizabeth Muller is the co-founder and executive director of Berkeley Earth, a nonprofit research organization focused on climate change.
Jan 17, 2017

With the advent of the Trump administration, many environmentalists are experiencing a sense of utter depression. President-elect Trump does not appear to agree that rapid development of renewable energy is good for the economy and the odds are that he and his Republican Congress will cancel many of the programs and incentives, such as subsidies, that were meant to promote renewables.

Jul 08, 2016

Progress in China's shale gas exploration has been non-existent, and in the past three years approximately 4.8 million Chinese have died from air pollution from burning coal. Partnerships with large U.S. oil and gas companies, demonstration projects, and the use of auctions, may not be the answer however; the U.S.'s own shale gas revolution showed that a mass of small, innovative, new companies were its catalyst.

Apr 18, 2013

Awaiting confirmation to head the Energy Department, Ernest J. Moniz must balance the desire to develop and extract new sources of energy with the need to cut greenhouse gas emissions and minimize environmental damage. Elizabeth Muller explains the new energy secretary will have the duty of guiding emerging economies like China through the crucial switch from coal to natural gas.