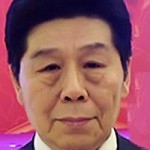 Chen Qun
Former VP, China Law Press
Chen Qun is Former Vice President of the China Law Press.
Oct 31, 2014

For the first time in history, the Communist Party of China made the rule of law the central focus of the Fourth Plenum of the 18th Central Committee. As Chen Qun explains, there are three reasons why this issue became the central theme of this year's plenary session.

Mar 24, 2014

There are of course still many problems in China such as corruption, polarization and privileged classes. We need the rule of law to constantly develop and improve, and we need to rebuild our morals and values, writes Chen Qun.

Dec 09, 2013

China's recent decision to eliminate the process of reeducation-through-labor will not be an easy process but demonstrates the government's dedication to form a system of consistent legal mechanisms. The arrangement, which has existed since the 1950s faced issues of inconsistent legislation and execution along with the opportunity for political leverage.

Nov 08, 2013

One has full reason to expect that the CPC Central Committee's third plenum will inject new force into China's development by reshaping its economy and lend a strong push to the world economy in its recovery, writes Chen Qun.

Aug 19, 2013

With the Bo Xilai trial commencing this week, Chen Qun writes that corruption has become the primary evil that the government must tackle, as it has stood in the way of reform and opening-up and has become a mortal malady afflicting the popularity of the government and the Party.