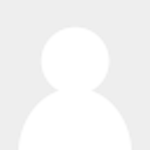 Chung-yue Chang
Philosophy Teacher, Montclair State University
Chung-yue Chang teaches philosophy at Montclair State University, New Jersey, US. The article was first published by China Daily.
Dec 30, 2013

For China, the nation and the civilization, "socialism with Chinese characteristics" has become a directional guide. And this directional guide, rooted both in its immediate revolutionary past and in its long cultural heritage, is guiding China forward, for the realization of the Chinese Dream in the short term and for further development of its civilization in the long run, writes Chung-yue Chang.

Sep 26, 2013

The Third Plenary Session of the 18th Communist Party of China's Central Committee will be held in November, as announced by the Political Bureau of the CPC Central Committee on Aug 27.