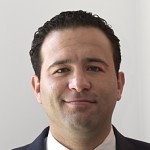 Benjamin Friedman
Research fellow, Cato Institute
Benjamin H. Friedman is a Research Fellow in Defense and Homeland Security Studies at the Cato Institute.
Jun 04, 2014

While many in the international community continue to question the United States' commitment to its Asian allies, Benjamin Friedman analyzes the current state of the U.S. Department of Defense and lays out five reasons why the U.S. will continue to dominate the Asia-Pacific region.

Nov 13, 2013

United States allies in the Asia-Pacific nervously await Vice President Joe Biden's visit to China, Japan and South Korea in early December, as they look for indications the Obama administration will continue its pivot to Asia. However, as Benjamin Friedman of the Cato Institute points out, the pivot is more symbolic than substantive.