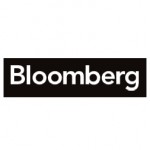 Apr 18 , 2018

South and North Korea are discussing officially ending their military conflict.

Mar 27 , 2018

Kim Jong Un may have made a secret visit to Beijing.

Jan 17 , 2018

Secretary of State Rex Tillerson offered a sobering assessment about the possibility of war with North Korea, saying advances in that country's nuclear program meant the situation was "very tenuous."

Jan 16 , 2018

Chinese leader Xi Jinping told U.S. President Donald Trump that the two sides must work together to find solutions to trade and economic disputes, state media reported.

Jan 16 , 2018

Bitcoin fell 1.2 percent to $13,580.50 at 11:36 a.m. in London as China is escalating its clampdown on cryptocurrency trading, targeting online platforms and mobile apps that offer exchange-like services.

Jan 15 , 2018

China should be willing to loosen trade and investment restrictions if it seeks to play a leading role in globalization, International Monetary Fund First Deputy Managing Director David Lipton said.

Jan 10 , 2018

Chinese inventors received 28% more patents between 2016-2017, Increase in innovation is part of Chinese government strategy.

Jan 08 , 2018

French leader starts three-day state visit to Xian and Beijing. Xi, Macron to discuss trade, climate, North Korea, technology.

Dec 15 , 2017

China's top smartphone makers are ready to challenge Apple Inc. on its home turf after trouncing the iPhone maker in their own market. Huawei Technologi

Dec 11 , 2017

A unit of China Three Gorges Corp. is building a 1 billion yuan ($151 million) floating solar power plant, the world's biggest, in the nation's eastern province of Anhui.