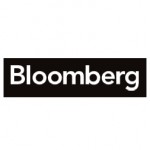 Jan 15 , 2019

Ren Zhengfei called Donald Trump a "great president".

Jan 10 , 2019

Negotiations ended Wednesday following one-day extension.

Jan 08 , 2019

Ross says 'very good chance' of deal that addresses reforms.

Dec 11 , 2018

Volume could be 5m or 8m tons for state reserves: officials.

Nov 13 , 2018

Growers are storing the crop in hopes prices will increase.

Nov 06 , 2018

Americans need to learn that not every crisis is caused by ill will, while China must evolve beyond the model of being the leading great power of Asia, Kissinger said.

Nov 02 , 2018

Trump asked key cabinet secretaries to have their staff draw up a potential deal to signal a ceasefire in an escalating trade conflict, the people said, adding that multiple agencies are involved in the drafting of the plan.

Oct 30 , 2018

Expectation for de-escalating trade war at G-20 said to be low

Oct 24 , 2018

Lennox CEO says switching over to imports from Southeast Asia.

Oct 24 , 2018

Abe heading to Beijing in landmark trip as relations warm.