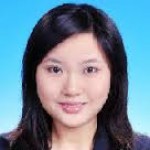 Gong Ting
Research Fellow, China Institute of International Studies
Gong Ting is a research fellow in the Department for American Studies, China Institute of International Studies.
Apr 24, 2023

To prevent further deterioration in relations, the United States needs to seek a better balance between dealing with Congress and engaging China. With the 2024 presidential election approaching, the hazards of Washington's China policy will probably ferment.

Mar 16, 2016

Divergence and competition between the two major players has intensified as both economies and their business communities want to seize the initiative in developing a more profound and mutually beneficial economic relationship with ASEAN. But there is still room for win-win-win results in this tri-cornered interaction.

Jul 14, 2015

The key legal framework for the China-initiated regional multilateral institution – the Asian Infrastructure Investment Bank (AIIB) – was inked by representatives of the bank's 57 founding members in Beijing last Monday. For China and the U.S., the AIIB is not about win-lose. A win-win result can be achieved if both sides are more open-minded.