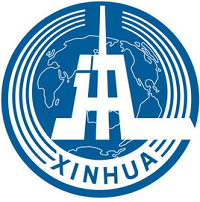 May 24 , 2019

A group of experts on Thursday highlighted the importance of China-U.S. cooperation on education, and urged the two sides to enhance ties in this area.

May 20 , 2019

Chinese State Councilor and Foreign Minister Wang Yi urged the United States not to go too far in its damaging moves against Chinese interests in a phone conversation Saturday with U.S. Secretary of State Mike Pompeo.

Jan 02 , 2019

Carter urges leaders of both countries to accept the conviction to build future together.

Dec 14 , 2018

"The Chinese side welcomes the U.S. team to visit China for consultation and is open to visiting the U.S. for communication," MOC spokesperson Gao Feng told a news conference.

Nov 09 , 2018

Despite twists and turns, Sino-U.S. relations have generally maintained steady progress over the past four decades, Xi said.

Oct 26 , 2018

China says it's able to keep its yuan stable.

Oct 11 , 2018

"China will continuously expand opening up. We welcome Japanese enterprises to increase investments in China and continue to play a positive role in promoting cooperation and exchanges between China and Japan," Li said.

Oct 10 , 2018

"From the very beginning we have made it clear that China will not accept groundless accusations as such," Lu said. As a diplomatic tradition, China has been committed to the principle of non-interference, and takes no interest in interfering in the United States' internal affairs, he added.

Oct 05 , 2018

Foreign Ministry responds to Pence's accusations on China.

Aug 31 , 2018

The Plaza Accord was signed between the U.S., France, the United Kingdom, West Germany and Japan in 1985 to spearhead efforts to weaken the dollar in order to correct U.S. trade imbalances.