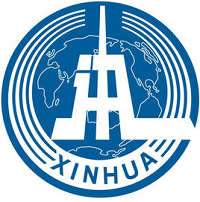 Nov 16 , 2017

China and the Philippines on Wednesday signed 14 cooperation deals as leaders of the two countries pledged to strengthen "positive momentum" in bilateral relati

Nov 10 , 2017

U.S. President Donald Trump landed in Vietnam on Friday for a summit of Asia-Pacific Economic Cooperation (APEC) nations, the fourth leg of his 12-day Asia trip

Nov 09 , 2017

Chinese and U.S. companies signed deals worth more than 250 billion U.S. dollars during President Donald Trump's state visit to China.Chinese President Xi Jinpi

Nov 08 , 2017

Chinese President Xi Jinping and his wife Peng Liyuan welcome visiting U.S. President Donald Trump and his wife Melania Trump at the Palace Museum, or the Forbidden City, in Beijing.

Nov 07 , 2017

China must make more headway against IPR infringement and counterfeit products, Vice Premier Wang Yang said Monday. Fighting IPR infringement and counterfeits i

Nov 07 , 2017

U.S. Ambassador to China Terry Branstad on Monday said that the upcoming Xi-Trump meeting was "very historic and significant.""There are a lot of excitement and

Oct 31 , 2017

President Xi Jinping said Monday that China is a contributor to economic globalization and its opening up is a win-win outcome for China and the world.Xi's comm

Oct 18 , 2017

China's top leader reiterates that China will never seek hegemony and engage in expansion in a major policy speech.

Oct 12 , 2017

China has lodged solemn representations with the United States after a U.S. destroyer intruded into China's territorial waters in the South China Sea on Tuesday

Sep 30 , 2017

Xi discussed Trump's visit to China with Tillerson, saying the visit is the single most important event in bilateral ties at the moment.