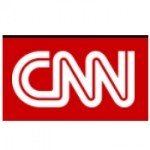 May 21 , 2018

China says it has landed long-range bombers for the first time on an island in the South China Sea.

May 15 , 2018

Wilbur Ross says the Trump administration is exploring "additional remedies" to its punishment of ZTE.

Mar 23 , 2018

Former ambassador John Bolton has replaced H.R. McMaster as national security adviser.

Dec 29 , 2017

China on Thursday turned the table on Washington in addressing the ongoing opioid crisis in the United States.

Oct 20 , 2017

China has called on the US to "abandon its prejudices" after US Secretary of State Rex Tillerson claimed Beijing was subverting the global order and pursuing pr

Aug 17 , 2017

Embattled White House chief strategist Steve Bannon declared in an interview published Wednesday that the US is at "economic war with China," promised aggressiv

Aug 14 , 2017

The US' top military official has landed in South Korea ahead of talks with the country's leader and US military amid rising tensions on the Korean peninsula. C

Jul 04 , 2017

North Korea has announced that it has successfully tested an intercontinental ballistic missile on the orders of the country's leader, Kim Jong Un, according to state media.

Sep 09 , 2016

North Korea has hit the button on its fifth and potentially most powerful nuclear test, claiming to have successfully tested a nuclear warhead.

May 24 , 2016

U.S. President Barack Obama called for the "peaceful resolution" of disputes in the South China Sea in a speech in Hanoi.