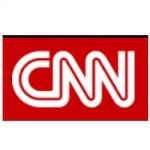 Nov 26, 2020

Chinese President Xi Jinping on Wednesday sent a congratulatory message to President-elect Joe Biden.

Jul 21, 2020

Jan 15, 2019

Canadian Prime Minister Justin Trudeau criticized the ruling.

Nov 21, 2018

"It will come to a head at the G20, I think that's the key point," Kudlow told reporters at the White House.

Oct 03, 2018

Close shave.

Jul 19, 2018

Trump changes his message.

Jul 06, 2018

China vows to strike back.

Jun 11, 2018

That escalated quickly.

May 28, 2018

US warships sail past disputed islands.

May 21, 2018

China says it has landed long-range bombers for the first time on an island in the South China Sea.