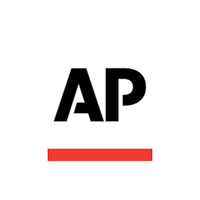 AP
The Associated Press
The AP is one of the largest and most trusted sources of independent newsgathering, supplying a steady stream of news to its members, international subscribers and commercial customers.
Jul 10, 2021

Sep 10, 2020

Apr 16, 2020

May 27, 2019

The couple have been returned to the U.S. to face prosecution.

Jan 29, 2019

U.S. announced indictments again Chinese tech giant Monday.

Aug 31, 2018

US and China work together to stop drug ring.

Aug 15, 2018

Duterte makes a rare public criticism of China.

May 31, 2018

U.S. consular officers may now limit how long visas are valid, rather than the usual practice of issuing them for the maximum possible length.

May 29, 2018

Philippine Foreign Secretary Alan Peter Cayetano said that China trying to extract oil and gas from the South China Sea was one of several actions Duterte forbade.

May 24, 2018

The US has disinvited China from multinational military exercises.