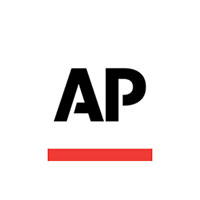 AP
The Associated Press
The AP is one of the largest and most trusted sources of independent newsgathering, supplying a steady stream of news to its members, international subscribers and commercial customers.
Dec 01 , 2017

U.S. and Chinese generals engaged in an unusual set of security talks on Wednesday, just hours after North Korea's most powerful missile test yet, focused on how the mighty American and Chinese militaries might communicate in a crisis.

Jun 28 , 2017

China's top economic official tried to quell fears surging debt might threaten growth, saying Tuesday financial risks are "generally under control" and Beijing can achieve this year's development targets.

Jun 23 , 2017

Food exporters including the United States and European Union are stepping up pressure on China to scale back plans for intensive inspections of imports that they say would hamper access to its fast-growing market.

Jun 13 , 2017

Panama switched diplomatic relations from Taiwan to China on Tuesday, dealing a major victory to Beijing in its drive to isolate the self-governing island it claims as its own territory.

Mar 28 , 2017

A report from a U.S. think tank says China has nearly completed construction work on three man-made islands in the South China Sea, giving it the ability to deploy combat aircraft and other military assets to the disputed region whenever it wishes.

Mar 27 , 2017

The United States, Russia, China and more than a score of other countries are sitting out new talks at the United Nations toward a treaty that would ban nuclear weapons.

Feb 22 , 2017

China's No. 2 leader expressed hope Tuesday that disputes with U.S. President Donald Trump's government can be settled amicably and warned a "trade war would benefit nobody."

Dec 30 , 2016

The Chinese government plans to expand the country's high-speed rail network to 30,000 kilometers (18,600 miles) by 2020, part of public infrastructure spending aimed at shoring up economic growth.

Dec 30 , 2016

The United States says China has the right to sail in international waters after a Chinese aircraft carrier cruised past Taiwan and into the contested South China Sea.

Dec 08 , 2016

If Trump's threats suggest the U.S.-China relationship could be bumpy, Branstad's longtime relationship with Xi could help smooth things.