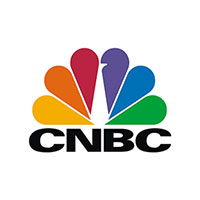 CNBC
CNBC is the recognized world leader in business news and provides real-time financial market coverage and business information to approximately 386 million homes worldwide, including more than 100 million households in the United States and Canada.
Oct 15 , 2018

If global supply chains are forced to adjust as a result of the ongoing trade tensions between the U.S. and China, it could cost the world economy about 1 percent of its GDP by next year, Tao Zhang, deputy managing director at the International Monetary Fund, told CNBC.

Oct 15 , 2018

At its worst, the ongoing trade tensions could knock 1.6 percentage points off China's economic growth over the first two years, according to an analysis by the International Monetary Fund.

Sep 26 , 2018

Those comments were laid out in a 71-page white paper that carried the Chinese government's response to criticisms it received from the U.S.

Aug 01 , 2018

The initiatives build on President Donald Trump's "Indo-Pacific" strategy.

May 23 , 2018

President Donald Trump says his administration has not yet reached a deal with China on saving Chinese telecommunications company ZTE, contrary to reports.

May 04 , 2018

Good talks, says Mnuchin.

Apr 23 , 2018

Mnuchin may visit China.

Dec 05 , 2017

China is outpacing the U.S. and other countries in a global race to secure supplies of an all-important element for electric cars.

Nov 30 , 2017

China's official manufacturing Purchasing Managers' Index for November was at 51.8; Economists in a Reuters poll expected official PMI to come in at 51.4 in November, slower than 51.6 in October.

Nov 21 , 2017

Chinese internet giant Tencent has surpassed Facebook in terms of market value just a day after it became the first Asian technology firm to reach the $500 billion valuation mark.