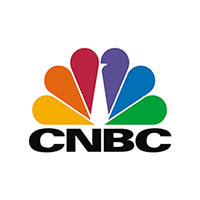 CNBC
CNBC is the recognized world leader in business news and provides real-time financial market coverage and business information to approximately 386 million homes worldwide, including more than 100 million households in the United States and Canada.
Aug 13 , 2019

Jun 06 , 2019

May 14 , 2019

Morgan Stanley's Michael Wilson tells clients that companies will have a tough time offsetting the cost of any new or higher tariffs, which could tip the U.S. economy into a recession.

Apr 15 , 2019

Apr 11 , 2019

Mar 27 , 2019

"I suspect there are some more bumps in the road ahead as the most difficult issues get worked out," Lew told CNBC'.

Nov 21 , 2018

While businesses await further details on how U.S.-China trade relations will unfold, they could remain in China while boosting investments in other countries such as Vietnam, Nick Marro, a Hong Kong-based analyst with The Economist Intelligence Unit, said Friday.

Oct 15 , 2018

If global supply chains are forced to adjust as a result of the ongoing trade tensions between the U.S. and China, it could cost the world economy about 1 percent of its GDP by next year, Tao Zhang, deputy managing director at the International Monetary Fund, told CNBC.

Oct 15 , 2018

At its worst, the ongoing trade tensions could knock 1.6 percentage points off China's economic growth over the first two years, according to an analysis by the International Monetary Fund.

Sep 26 , 2018

Those comments were laid out in a 71-page white paper that carried the Chinese government's response to criticisms it received from the U.S.