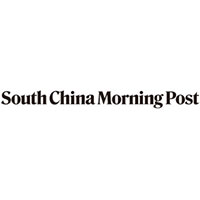 Jan 22 , 2019

Chinese foreign ministry calls the case an 'abuse' of extradition convention.

Nov 01 , 2018

Washington opposed to unilateral threats to change island's status quo, Brent Christensen says.

Nov 01 , 2018

Rivalry and confrontation are prevailing but ordinary people will turn the tide, says Cui Tiankai.

Oct 24 , 2018

The job losses have been concentrated in the manufacturing sector, including industries in which the US has traditionally held a competitive advantage.

Oct 10 , 2018

The new guidelines – coming after criticism of China's 'market distortions' by the US, EU and Japan – depart from a policy of making state behemoths 'bigger and stronger'.

Sep 18 , 2018

Beijing says it will take 'counter measures' after the US President slapped tariffs on a further US$200 billion worth of goods.

Sep 13 , 2018

Proposed regulation released a day after one of the capital's biggest unofficial Protestant churches is banned.

Sep 12 , 2018

As the trade war hits Guangdong's export businesses hard, the province cuts business costs, seeks foreign investment to stabilise the local economy.

Sep 10 , 2018

Ma, the co-founder of Asia's most valuable company and one of China's most recognisable names, will remain Alibaba's executive chairman for 12 months until September 10, 2019.

Aug 28 , 2018

US president's remarks made amid negotiations with Mexico over replacement for Nafta, the three-nation pact which also includes Canada.