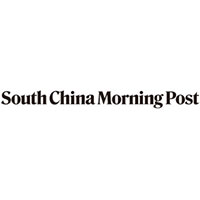 Jun 21 , 2018

Image on developer's social media site appears to show new technology installed on Type 002.

Jun 16 , 2018

China's Finance Ministry has imposed an additional 25 per cent tariff on some US$50 billion of US imports and said the US has invalidated recent high-level talks aimed at averting a trade war.

Jun 12 , 2018

Israeli intelligence firm releases satellite images backing up assessments that the removal of the weapons systems would be temporary.

Jun 11 , 2018

Washington seeks to avoid angering Beijing by sending lower level representative to opening, which coincides with Trump-Kim summit.

Jun 11 , 2018

Public anger mounts over a proposal to grant companies lengthy land leases, which some view as sweetheart deals for foreign and specifically Chinese firms.

Jun 07 , 2018

Satellite images suggest missiles have been moved or hidden, observers say, as foreign ministry says it will not bow to threats of US ramping up patrols.

Jun 07 , 2018

A US worker and his family were evacuated from the Guangzhou consulate after they had symptoms like those that left 24 people in Cuba with 'brain injuries'.

May 29 , 2018

Attempts to intimidate self-ruled island will not work while PLA lacks military power to prevent American intervention, Jiang Yi-huah says.

May 18 , 2018

Commerce ministry said the charges on the US grain – a major source of animal feed – were against the public interest as they were adding to Chinese farmers' costs.

May 03 , 2018

Newest vessels take samples from ocean floor at site of China's first find of active methane hydrates, a potential new natural gas source.