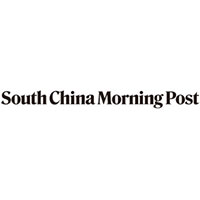 Aug 15 , 2018

Tsai Ing-wen invokes former US President Ronald Reagan in rebuff to military and diplomatic pressure from Beijing.

Aug 14 , 2018

The legislation provides that the US should enhance support for the military capacity of Taiwan.

Aug 13 , 2018

Inter-Korean summit on the calendar.

Aug 02 , 2018

Washington's latest move targets key elements of Made in China 2025 policy.

Jul 25 , 2018

Cutting debt remains an overriding priority but some fine-tuning allows Beijing to address a deceleration of investment in infrastructure.

Jul 25 , 2018

On the first day of a two-day public hearing, witnesses said their industries relied heavily on products that only China could provide.

Jul 19 , 2018

Move is the strongest and most controversial to date by the city's government to decisively crush pro-independence sentiment.

Jul 13 , 2018

North Korean officials did not turn up to Thursday's scheduled meeting with the US military about repatriating the remains of the war dead, according to a US official with knowledge of the situation.

Jul 11 , 2018

Zhang, who was arrested at San Jose's airport on Saturday, allegedly quit Apple to start a new job with China's Xiaopeng Motors.

Jun 27 , 2018

Beijing will slash duties on a long list of goods from five countries.