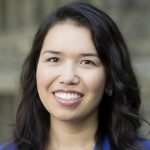 Jessica Chen Weiss
Associate Professor of Government, Cornell University
Jessica Chen Weiss is associate professor of government at Cornell University and the author of "Powerful Patriots: Nationalist Protest in China's Foreign Relations." Find her on Twitter at @jessicacweiss.
Jul 19, 2016

Nationalist sentiments represent both an opportunity and a challenge for the Chinese government, which wants to harness public opinion but fears its power to destabilize the regime. Whatever actions the United States and its allies take in the wake of the ruling, a minimum of publicity and a clear legal rationale is likely the most effective course of action.

Jan 10, 2013

As tensions in the South China Sea continue to rise, the United States must carefully navigate regional tensions to ensure the current dispute between China and Vietnam does not encourage reckless behavior, but rather promotes peaceful dispute resolution.