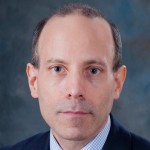 Richard Weitz
Senior Fellow, Hudson Institute
Richard Weitz is Senior Fellow and Director of the Center for Political-Military Analysis at Hudson Institute.
Sep 05 , 2012

During his stopover in Japan earlier this month, US Defense Secretary Leon Panetta announced that the United States and Japan would construct a second advanced missile defense radar in Japan, drawing concern and condemnation from China. However, strategies exist to allay Chinese concerns while also bolstering regional cooperation.

Aug 13 , 2012

China's involvement in South America has increased rapidly in the past decade, with the PRC playing a substantial role in shaping South America's socioeconomic development.

Jul 09 , 2012

China's growing economic and military role in global affairs raises the question as to why the PRC is not a member of the G8, the group of the influential indu

May 25 , 2012

China and Russia conducted their first official bilateral naval exercise (variously referred to as "Sea Interaction 2012" or "Maritime Cooperation 2012") fr

Apr 25 , 2012

The majority of discussions at the April 2012 U.S. Army War College's 23rd annual Strategy Conference focused on the rise of China and the People's Liberation Army. Despite U.S. concerns over a lack of transparency in China's military, the 23rd annual Strategy Conference agreed the ties linking China and the U.S. make future conflicts unlikely.

Mar 26 , 2012

Chinese officials have joined other foreign governments in opposing North Korea's plans to test a long-range rocket that could also serve as a delivery vehicle

Mar 01 , 2012

 One thing any visitor to Kazakhstan notices is how prominent China has become to Kazakhstani thinking. Kazakhstan's goals regarding China include obtaining a

Dec 12 , 2011

Iran has been hit with new Western sanctions that target Iran's banks, oil and gas industry, and petrochemical industry. These sanctions followed the release o

Oct 18 , 2011

The People's Republic of China (PRC) looks set to become an increasingly prominent global arms seller thanks to its improving defense industry. Given the probl

Sep 07 , 2011

The political disorders sweeping through North Africa and the Middle East, following last year's civil strife in Kyrgyzstan, have intensified international concerns about Central Asia's security at a time when the region has become an increasingly important transit route through which NATO supplies reach the International Security Assistance Force (ISAF) in Afghanistan.