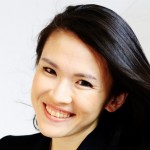 Meicen Sun
Ph.D. candidate, Massachusetts Institute of Technology
Meicen Sun is a Ph.D. candidate of international relations and political economy at Massachusetts Institute of Technology. Sun previously worked for the Center for Strategic and International Studies in DC and the UN Regional Centre for Peace and Disarmament in Africa. Sun is a Pacific Forum Young Leader and a World Economic Forum Global Shaper.
Feb 15, 2016

Many "realist" scholars make predictions about China based on what the Soviet Union did during the Cold War, which assumes the two cases are similar in more ways than are warranted. An enormous amount of cultural capital remains untapped for its potential in collective identity construction. Success in constructing a new Asian identity will not only strengthen cooperation in the short run, but also weaken the appeal of military contestation over time.

Sep 08, 2015

One of the major challenges for China's leadership lies in enacting the rule of law by borrowing from Western principles while preserving China's self-identity embodied in part in the Confucian ideology of the rule of virtue.