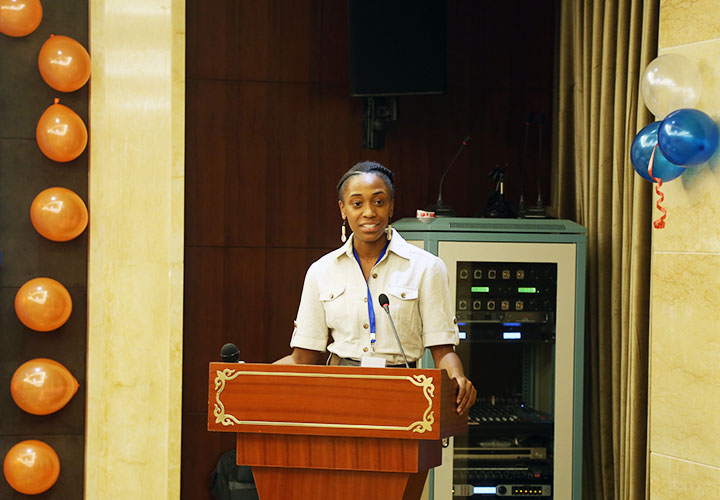 This program was strategically designed to provide our delegation with the full experience of the Chinese way of life in a short time frame. We were exposed to life in urban areas such as Beijing and Shanghai, life in suburban areas like Hangzhou, college campus life and some of the most amazing landmarks in China. As an environmental scientist, I noticed the need for the remediation of China's water resource and aerial pollutants. Many of the surface water ways are eutrophic. Moreover, urban storm water remediation is very important in cities like Beijing since it relies on ground water as its major source of drinking water.
The industries in Hangzhou were restricted from emitting harmful gases or chemicals in the air in order to maintain clear blue skies for the September 4, 2016 G20 summit. This practice should continue. The Chinese people take much honor in their education. Education is the key to a successful career as well as a path to major increases in economic standing for an entire family. Our students have been in the People's Republic of China for two weeks and I noticed great transformation in their understanding of culture and tolerance.
They realize that the people were not very different from themselves. We have enjoyed the teaching style and comprehensive content of the lectures, from which we have attained a spark of motivation. The students were able to make connections between their research work in the U.S. and the global impact of a successful innovation.
The Wanxiang Polytechnic in Hangzhou and Beijing Foreign Studies University has cultivated a rich environment for their students to excel in matters of diplomacy, science and in business, which is synonymous with the mission of our delegation. We seek to formulate a symbiotic relationship with the academic institutions in China in order to ensure that our students achieve the greatest heights in their professional lives. Innovation is unifying the concepts that often appear to be opposed to each other and solving problems that appear impossible.