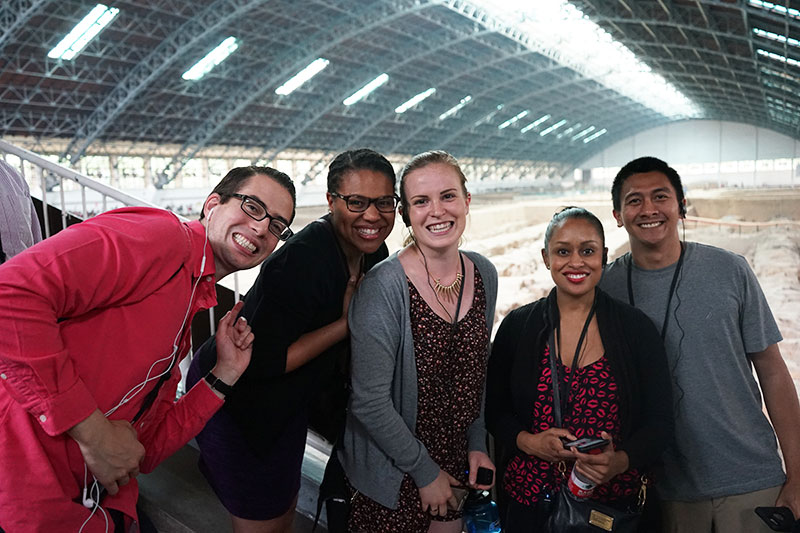 Prior to coming to China for the first time as part of the Harvard Kennedy School study trip led by the China-United States Exchange Foundation, I had learned a lot about the country through several readings. I was particularly knowledgeable about the structure of the economy, the Huko internal migration system as well as some aspects of the Chine culture. Nevertheless, the media that I consume on a daily basis in the United States had instilled some negative connotations in me, including about China's aggressions in the region, China's oppression, China's pollution…
As a result, the trip to China was a welcome fact-finding trip that would allow me to see for myself whether the depiction that some media makes was a reality or a fiction.
What I found was astonishing and rather positive.
First, China is beautiful. Beijing is very green, similar to Washington, D.C. Shanghai has an incredible infrastructure with gorgeous buildings with lots of recreational space with parks and trees. The scenery around the Great Wall of China near Beijing is stunning and very similar to what we can find in the great United States Northeast or California. I expected to see a country that would resemble New York City's Chinatown, which, as many of you may know, is not the most beautiful and cleanest location in the city. I was completely wrong and my first surprise was how beautiful the country is. Obviously, Beijing and Shanghai do not represent the entire China and the wealth of these two cities has greatly contributed to making them clean and beautiful.
Second, Chinese officials are not the autocratic rulers that are depicted in some of the press. Obviously, China is not a democracy and there still are many human rights topics to be solved, including censorship and freedom of the press. However, in the many officials we have met, I found that they all shared a pragmatic approach to solving public policy problems. Using more analytics and less politics is their motto and the United States may greatly benefit from relying further on analytics and less on politics given the current gridlock in our system. The political system in China, with its many weaknesses, has probably been the only possible system to lift the country from massive poverty to incredible growth.
Third, China is poised to become a global superpower within a generation. Many of the benefits in educational attainment, technological advancement, healthcare reform are yet to come, once hundreds of millions of educated, healthy and technology-savvy Chinese become the majority in their country. The United States and China should continue to pursue the dual strategy composed of competition and collaboration. I have embraced such strategy and will do what I can, throughout my professional career in life, to promote further collaboration.