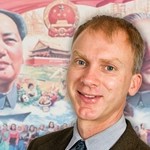 James Carter
Professor, Saint Joseph's University
Dr. James Carter is a Professor of History and the Director of International Relations at Saint Joseph's University; he serves as Chief Editor of "Twentieth-Century China".
Jul 21, 2017

For more than a century, joining the "family of nations" has been a goal of Chinese leaders. Some are now predicting that China will soon assume many of the leadership roles that the United States is withdrawing from. But it's not the first time that such opportunities have presented themselves.

Feb 22, 2013

Following Xi Jinping's call for the "renewal of the Chinese nation" during his first speech as the CCP Secretary, Dr. James Carter examines China's multi-national roots and urges its leaders to tame their nationalistic fervor.