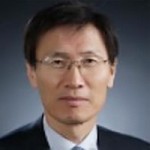 Yoon Young-kwan
Professor Emeritus of International Relations, Seoul National University
Yoon Young-kwan, former Minister of Foreign Affairs of the Republic of Korea, is Professor Emeritus of International Relations at Seoul National University.
Feb 28, 2019

It is time to adopt a broader, more comprehensive framework for assessing the results of US-North Korean diplomacy.

Jun 11, 2018

The US must address the root causes of the North Korean problem – its security paranoia – to make a successful nuclear deal.

Feb 09, 2018

On January 1, North Korean leader Kim Jong-un called for better relations with the South, before agreeing to participate in the Olympics. What accounts for Kim's sudden extension of an olive branch to South Korea?

Aug 15, 2017

So far, the war between US President Donald Trump and North Korean dictator Kim Jong-un over the latter's nuclear program has been fought only in words. But each turn of the rhetorical screw deepens the risk that, to paraphrase Winston Churchill, "jaw-jaw" could turn into "war-war."

May 10, 2017

Those who predict that a Moon presidency will disrupt South Korean relations with the U.S. and Japan are surely mistaken.

Jul 10, 2013

The time has come for China to rebalance its traditional geostrategic interests with its new role as a global leader – and that means adopting a policy of disciplined engagement toward North Korea. Only then will an internationally coordinated response to the North's nuclear ambitions be possible.

Apr 05, 2013

The world's task in addressing North Korea's saber rattling is made no easier by the fact that it confronts an impoverished and effectively defeated country.