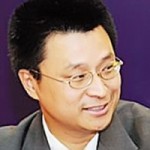 Qian Liwei
Researcher, China Institutes of Contemporary Int'l Relations
Qian Liwei is an associate research fellow with the China Institutes of Contemporary International Relations (CICIR).
Dec 13, 2013

Following the whirlwind tour of high-level interactions between the United States and China, Qian Liwei examines the synergistic relationship between the two countries and lays out steps for a future built on cooperation.

Nov 29, 2013

Last week, Secretary of State John Kerry and Vice Prime Minister Liu Yandong hosted the High-Level Consultation on People-to-People Exchange. This conference symbolizes the deepening ties between the U.S. and China as the numbers of social, cultural and educational exchanges continue to grow along with political ones.

Jul 17, 2013

The road to a successful BIT will no doubt be full of political uncertainties and economic bargains in the foreseeable future, but mutual openness of market and investment is allowing a new field of cooperation between China and U.S., writes Qian Liwei.

Jun 13, 2013

From June 8-9, the China-U.S. summit in Sunnylands, California attracted world attention because President Xi and President Obama decided to exchange in-depth views on global, regional and bilateral issues such as climate change, cyber-security, Sino-U.S. military ties, etc. The two leaders also touched the bilateral economic and trade ties, which have long been considered an anchor of a stable and strong Sino-U.S. relationship.

May 22, 2013

An earlier Xi-Obama summit, writes Qian Liwei, is expected to pave the way for a more positive, mature and predictable Sino-U.S. relations based on mutual respect, reciprocal benefit and win-win co-operation.

Apr 12, 2013

As China prepares for Secretary Kerry's visit, Qian Liwei writes that it will take time and patience to convince China that it isn't the target of the U.S. rebalancing strategy in the Asia-Pacific region.