An Unexpected Rendezvous: Incoming Xi-Obama Summit
It was probably the most eye-catching news of the day when Chinese and U.S. government simultaneously announced that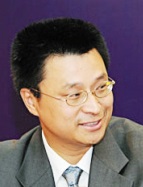 Since Obama was reelected last November and Xi became Secretary-General of Chinese Communist Party the same month and was elected President this March, it has been a consensus among policy makers as well as experts in both countries that a face-to-face summit as soon as possible between the two leaders is necessary and expectable considering the smooth power transfer in both countries and its strategic implication to the Asian-Pacific region and the whole world. A precise calculation concluded that the first opportunity of a Xi-Obama talk would be on G-20 summit in Russia this September and the second opportunity a month later at APEC informal summit in Indonesia. But the reason for an earlier meeting is more convincing from the perspective of both governments, not only because Xi's predecessor, former President Hu Jintao met Obama for 13 times in different occasions during Obama's first term, a record rarely seen even between U.S. top leader and his counterpart of American closest allies, but also Obama and Xi have been maintaining a couple of formal exchanges of communication in the past seven months, so an earlier meeting is definitely a reasonable decision which will satisfy all parties related. 
Just prior to the summit, President Xi will pay a state visit to Trinidad and Tobago, Costa Rico and Mexico which are all Latin American countries regarded geopolitically as the U.S. sphere of influence in. Xi's incoming Latin American trip, an effort to extend Chinese economic and political presence in U.S. "backyard" will no doubt be closely watched by strategists and analysts, and may cause security concerns in the U.S. government. President Obama, recently trapped in political scandals, also has a very busy foreign journey plan, he's expected to step on the African continent where Xi has just visited as his first diplomatic show in this March. 
With regard to the venue and the form of summit, both leaders will put protocol aside to focus on substance, as Washington Post noticed in its news report. Annenberg Retreat at Sunnylands, self-called "Camp David in the West", is an ideal site for informal diplomacy. It has received seven U.S. Presidents in its history, and will largely facilitate a relaxed person-to-person communication, rather than a short greeting or corridor chat at an international conference.  It will also be instrumental to enhance mutual trust which is vital in case of emergency or contingency between the leaders of established power and rising power like U.S. and China as part of crisis management. A Xi-Obama relationship of mutual trust will gradually inject positive momentum to reduce the strategic trust deficit between the two countries. 
Although compared with the situation four decades ago when China and U.S. had hardly any official contacts, people-to-people exchanges have geometrically increased, high level diplomacy and summit of top leaders in particular, has been always at helm of bilateral relations.  Sino-U.S. ties are not managed from the bottom up, but instead from the top down, from the ice-breaking visit of President Nixon in 1972 to the settlement of bombing of Chinese Embassy in Yugoslavia in 1999, and to the EP-3 incident in 2001. A smooth power transfer in leadership in both countries, and especially in U.S., is of great importance to the stability and development of the Sino-U.S. relationship. It's natural conclusion that top leader diplomacy has been playing and still playing an irreplaceable role in bilateral relations. 
An earlier Xi-Obama summit is also highly expected by Asian-Pacific nations and the rest of the world. With so called "pivot to Asia" strategy implemented, the region is witnessing a set of new security challenges and potential tensions that regional countries are worrying about. Although China and U.S. have reached the consensus that the Pacific is large and deep enough to accommodate both countries, in the perspective of neighboring countries any big moves of "two elephants" has great impact on them, and a stable, sustainable and predictable Sino-U.S. relationship is highly appreciated. Furthermore, an arrangement of economic-security dual leadership system is beneficial to most of the regional countries which are eager to take a free ride in trade as well as in security. 
Xi and Obama is believed to touch the issues of great importance at bilateral, regional and global level, such as trade relations, cyber-security, climate change, situation in Northeast Asia, Iran nuclear ambition, macro-economic policy coordination, etc. President Xi will no doubt mention the new type of big country relationship which he first put forward when visiting U.S. as vice President on February 2012. This concept was reiterated when he received American high officials Secretary of Treasury Jacob Lew, Secretary of State John Kerry and Chairman of Joint Chiefs of Staff Martin Dempsey who came to Beijing in March and in April. New type of big country relationship has been also repeatedly echoed by Obama and his high officials, and will also be the new direction and goal which both sides are trying to reach. 
Tom Donilon, Obama's national security advisor, will be on his way to Beijing on March 26 for the purpose of arrangement of summit right before President Xi leaves for his Latin America trip. Donilon is expected to meet the Chinese leadership including Xi, and nail down the details of the summit with his Chinese counterpart. 
Shortly after the summit, the fifth round of Strategic and Economic Dialogue (S&ED) is to be held in Washington, D.C. in early June, specifics of fruits of cooperation are highly expectable. Unproved information is being circulated that Obama will be invited to visit China late this year or early next year. A more positive, mature and predictable Sino-U.S. relations based on mutual respect, reciprocal benefit and win-win will pave the way for the new type of big country relationship. 
Qian Liwei is Associate Research Fellow with China Institutes of Contemporary International Relations (CICIR)