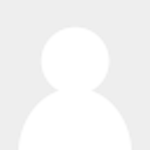 Zhou Shixin
Research Fellow, Shanghai Institutes for Int'l Studies
Zhou Shixin is a research fellow of Center for Asia-Pacific Studies, Shanghai Institutes for international Studies.
Jun 12, 2014

Is the U.S. turning the World Trade Organization into an "empty house"? Zhou Shijian answers this question as he analyzes the current progress of the Trans-Pacific Partnership Agreement and U.S. trade with the Asia-Pacific.

Jan 07, 2014

2013 has seen three remarkable changes in China-US economic and trade relations, writes Zhou Shijian.

Jul 08, 2013

ASEAN has always been careful to balance the status of the major powers rather than allow the forum to indulge power games, writes Zhou Shixin. If ASEAN tries to choose sides in the forum, or seek hegemony in the region by use of the forum, it will lose the very confidence it has worked so hard to build.