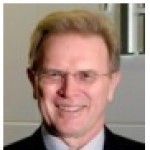 Hugh Stephens
Distinguished Fellow, Asia Pacific Foundation of Canada
Hugh Stephens is a Distinguished Fellow at the Asia Pacific Foundation of Canada and Executive Fellow at the School of Public Policy at the University of Calgary. He has more than 40 years of government and business experience in Asia, and frequently writes or comments on Asian issues.
Sep 16, 2013

With the US military reaching out to establish a better military-to-military dialogue with China, Canada's military initiatives should have a positive impact on US-China military relations, writes Hugh Stephens.

Aug 05, 2013

Canada's large supply of raw materials and natural resources has made it an ideal trade partner for China. Now, as China's economy begins to slow, Hugh Stephens examines how a positive, long term perspective on Sino-Canadian relations could be beneficial for all of North America.