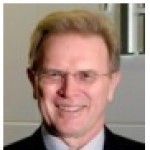 Hugh Stephens
Distinguished Fellow, Asia Pacific Foundation of Canada
Hugh Stephens is a Distinguished Fellow at the Asia Pacific Foundation of Canada and Executive Fellow at the School of Public Policy at the University of Calgary. He has more than 40 years of government and business experience in Asia, and frequently writes or comments on Asian issues.
Oct 08, 2015

Despite President Xi Jinping's efforts to assuage the concerns of U.S. business executives while in Seattle, Hugh Stephens argues that these statements don't reflect reality—that China imposes a much wider range of restrictions on U.S. investors than is the case for Chinese investment in the US.

Aug 11, 2015

Support for Chinese investment has been declining in Canada, particularly because of the concentration of investments in the resource sector. However, attitudes toward Asia can change, depending on the context, the question, and extraneous elements such as negative media coverage of domestic and international events.

Mar 06, 2015

Asian states will look at potential partners around the Pacific Rim and determine if they are ready to walk the walk or simply talk the talk. So far the lesson of Canada and Australia is that walking the walk requires sustained, strategic commitment, but has a big potential payoff. Australia has been taking concrete steps to solidify its relationship with Asia; Canada has been talking about it, and is only now starting to put into place an engagement program with substance.

Nov 25, 2014

China is the leading advocate for progress in the form of a "feasibility study" on an inclusive new regional trade agreement, the FTAAP. Concerned that this will detract from U.S. regional interests, the FTAAP ironically has provided impetus for the completion of the U.S.-led TPP proposal.

Nov 06, 2014

The web of overlapping free trade agreements in the Asian Pacific have largely excluded Taiwan, and the U.S.-backed Trans-Pacific Partnership (TPP) may be an option for inclusion. Taiwan's unique position as an independent, export economy while still reliant on Mainland China, could actually be mutually beneficial for the region.

Oct 15, 2014

Following the ratification of Canada's Foreign Investment Protection Agreement with China, Hugh Stephens examines the controversy surrounding the Canadian agreement and explains how existing trade and investment treaties between China and the United States promote Canadian investment interests as well.

Aug 22, 2014

Following allegations by the Canadian government that it had fallen victim to Chinese cyber-attacks, a Canadian couple was arrested in China on charges of espionage. Now, as China's bilateral relations with Western nations continue to degrade, Hugh Stephens examines the current cyber-spying row and offers suggestions for dispute resolution to Canada, the United States, and Western companies operating in China.

May 19, 2014

After Luo Zhaohui, China's incoming ambassador to Canada, labeled Canada's foreign investment rules as "negative" and called for "some kind of changes" to the nation's trade policy, Hugh Stephens examines why bilateral trade relations have declined and what Canada and the United States can do to promote greater investment from China.

Mar 01, 2014

Hugh Stephens discusses the rationale behind Canada's recent decision to eliminate its immigrant investor and entrepreneur program, and the impact that it might have on similar US programs. The Canadian government review concluded that the investor immigrant program did not provide a good ROI for Canada. This decision, along with tighter citizenship qualification policies, will likely dampen enthusiasm for future Chinese investor immigration to Canada although other channels remain open. The termination of the Canadian program will cause increased interest in the US EB-5 visa program although absolute numbers of visas granted is unlikely to increase significantly.

Nov 15, 2013

The success of the Canada-EU Trade Agreement has allowed Canada to refocus its priorities on the US-led Trans-pacific Partnership trade talks and potentially paves the way for a larger free trade deal in the future. Hugh Stephens posits that as trade negotiations continue, Canada will position itself to take a stronger foothold in Asia.