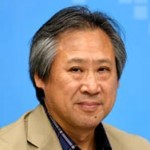 Jiang Yuechun
Director, China Institute of Int'l Studies
Jiang Yuechun is a senior research fellow and Director of the Department for World Economy and Development Studies, China Institute of International Studies
Nov 11, 2014

During this week's APEC summit in Beijing, Xi and Obama will hold a meeting about critical bilateral and global issues against the backdrop of a changing international and domestic landscape, writes Jiang Yuechun.

Feb 08, 2014

The U.S. has historically played a critical role in Sino-Japanese relations and will continue to do so. Jian Yuechun gives historical examples and reasons why the U.S. should begin playing a more truly neutral role in Asia.

Sep 11, 2013

The relations between China and the US and between China and Japan, although in constant flux, will never transcend that between the US and Japan, writes Jiang Yuechun.